Dr.K.Vignarooban receives Prestigious Fulbright Fellowship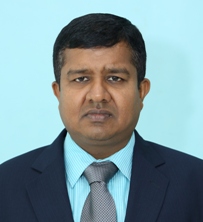 Dr.K.Vignarooban received the prestigious Fulbright Fellowship along with three other Sri Lankan academics for research training in USA. During this fellowship period (3-6 months), he will be working at the Arizona State University, Arizona , USA in the field of energy conversion and storage devices. According to the Fulbright scholar directory available in the website of the Fulbright program (www.cies.org), Dr.K.Vignarooban becomes the first Fulbright Fellowship recipient from the University of Jaffna, in year 2019.
Fulbright program sponsors US and foreign participants for exchanges in all areas of endeavor, including the Sciences, Business, Academia, Public Service and the Arts, targeting to increase mutual understanding between the people of the United States and the other partner countries. Fulbright program was initiated in honor of US Senator J. William Fulbright who served five consecutive terms (1945-1974) in the US Senate and made profound influence on America's foreign policy.