Obituary Notice – Dr.N.Sivarajah, Consultant in Community Medicine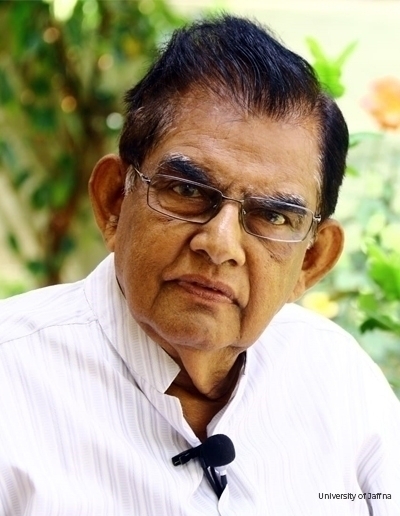 Dr.N.Sivarajah
MBBS (Cey), DTPH (Lond), MD Community Medicine (Col), Consultant in Community Medicine
Department of Community Medicine And Family Medicine
12.04.1938 – 06.03.2019
We regret to inform you that our eminent senior lecturer in Department of Community and Family Medicine, Faculty of Medicine, UOJ, former consultant to WHO, Former President of Jaffna Science Association and healer Dr. N. Sivarajah passed away on 06.03.2019.
Our heartfelt condolences to his family members, especially to Dr.(Mrs). Kalpana Chandrasekar (Senior Assistant Librarian) and Prof. (Mrs).Meena Senthinathan (Dept. of Chemistry).
The Funeral of Dr. Sivarajah will take place at No 47/3 Adiyapatham Road, Thirunelvely on 10.03.2019 at 9.00 am.
A commemoration meeting has been arranged on the same day (10.03.2019) at 11.00 am, at the Medical Faculty to pay the last respects to the departed soul.
Our hearts are saddened by the loss of one of our beloved guide, teacher, colleague and friend. May your soul rest in peace. The Community of University of Jaffna will always remember you.